One of the things I've discovered about having a baby is how fun it is to dress them up. The cute trousers, the funky baby grows, the little hats with ears. What's not to love? Perhaps I missed my calling in life when I asked for WWF wresting figures for Christmas rather than the 1995 Happy Holidays Barbie Doll. Ah well, we live and we learn.
Still, at least I now have the opportunity to play dress up as I have my very own, real-life, human baby. Not just that, but she's approaching four months old which means that her wardrobe is starting to get a bit more interesting than just cheap babygrows covered in poo, piss and puke.
We were therefore delighted to be sent a taster box of designer clothes for the little one from Box Upon A Time. If you've not heard of Box Upon A Time before, it is a subscription service in which you receive hand picked and tailored designer baby clothes at up to 60% discounts on the RRP price. Below is my review of Box Upon A Time.
Product Description
The product is described as:
Box Upon A Time is a monthly box of baby clothes, hand picked to match your personal tastes. Each box contains a selection of gorgeous quality baby clothes that match your tastes and your child's size. The subscription fee starts at £29/box, but your box will include up to £140 worth of clothes.
Step 1: (1) A fun and quick quiz to let us know what you love. (2) Fill in information about your child. (3) Tell us about your style. (4) Choose your favourite patterns. (5) Pick your favourite colours. (6) Tell us the types of clothes you need.
Step 2: Our stylists handpick your clothes. What you love is what you get! Our stylists handpick the clothes within a selection of designer baby brands, according to your Fashion Profile information.
Step 3: Your monthly box is delivered to you. You'll receive every month at your doorstep your personalised selection of clothes for your child. We deliver across Europe. Every month, the clothes received match exactly your child's size and the current season.
Step 4: You receive a lovely selection of designer baby brands at up to 60% off. You'll pay a monthly amount of £29, £49 or £69 per month according to the Box you choose, and we guarantee each Box you receive has a value or up to £170 of clothes, which means up to 60% discount. You can suspend you subscription at anytime, without any fees. If you are not satisfied with your Box, you can exchange it for a new one for free.
Product Experience
The items arrived addressed to our little one in a nicely decorated box. I realise that sounds a bit weird. A box is a box, right? Well, that's what I used to think. But the Box Upon A Time box is nicely adorned with hand-drawn pictures of hot air balloons and the company name which somehow makes the box feel extra special. Rather than just being a boring cardboard box like most things that you receive in the post, this extra touch makes the product feel personal, exclusive and distinctive before you've even opened it. (N.B. I do not have a box fetish).
On opening the box, I was greeted with a number of nicely folded and arranged baby clothes which were wrapped in tissue paper. Again, this made the experience feel special and luxury compared to the usual 'throw them in a bag' approach. The box also included a sheet of paper with a summary of the box. This was a nice touch as it told you a little bit more about the items received, such as background on the brand, the RRP of each item and the total value of the box. Our box included three designer items.
Louis Louise Shirt Grand Pere Blue – Louis Louise is a Parisian children's clothing brand which combines chic and delicate fabrics with heaps of French style. The shirt is sized for babies of 3 months old and has a RRP of £44.
Petit Pim Blue and White Stripe Bunny Sleepsuit With White Collar – Petit Pim offers beautiful and comfortable baby clothing made from luxurious, soft and warm 100% Peruvian Pima cotton. The sleepsuit is 0-3 months in size and has a RRP of £23.
Toffee Moon Beau Cable Cardigan Pale Blue – Toffee Moon is a luxury designer clothing brand catering for boys and girls from newborn up to four years. Its timeless collection has been designed around Newborn principles that every parent relates to – precious, practical, soft and comfortable. The cardigan is sized 0-3 months and has a RRP of £28.
On examining the clothing and putting Baby L in them (when she grew big enough), it was very evident that these items are expensive. Everything about them screams quality. Be it the softness of the sleepsuit (and the awesome little collar it has), the luxurious material of the shirt or the intricate detailing of the cardie. I've never been one for buying myself designer clothes so I have little experience of being up close and personal with things worth more than a tenner, but it appears that the mantra 'you get what you pay for' is true and not just a marketing gimmick. Who knew!?
As our box was a sample, I didn't get the chance to go through the steps on the website to personalise our order based on our choices. This meant that the clothes we received weren't quite to our tastes and we'd have probably chosen something a bit more rocky with bold, colourful patterns. Still, the clothes we received are very good quality, we like each item and Baby L will get plenty of use out of them.
I've since taken a look at the Box Upon A Time website and the level of personalisation is pretty incredible. For example, you can choose the gender, the style, the pattern, the colour and the item(s) of clothing that you'd like to receive. This means that the items you receive are still a pleasant surprise, but they are more in keeping with your style preferences. I've received other subscription services in the past which claim to be personalised, but none of them come anywhere near the level of personalisation available with Box Upon A Time.
Costs
The box that we received was a Monthly Silver which is available for £29 from Box Upon A Time and contains two or three items of designer clothing worth between £40 and £60, which gives you a discount of 30% to 50%. Despite this description, our Silver box actually contained three items worth a total of £95, which was significantly above the £40 to £60 guideline. I cannot be sure if every box is like this, but it is obviously a massive added bonus if you get £95 worth of clothes for just £29. It is pretty difficult to argue that this doesn't offer value and a huge saving! To quote the missus "that's supermarket prices for designer clothes".
In addition to the Monthly Silver, you can also get a Monthly Gold (£49), Monthly Platinum (£69), Quarterly Silver (£49), Quarterly Gold (£69) or Quarterly Platinum (£99). Each of these boxes contain a different number of designer items of varying values and savings. Rather than me explaining all the connotations, check out the Box Upon A Time subscribe page here.
Summary
We were really pleased with the Box Upon A Time box that we received and are very tempted to get Baby L another one in the future. The three items of clothing are all great quality and worth a lot more than the price of the box, which means that the company is delivering on their promise of providing designer baby clothes at hugely discounted prices. As you'd expect with things that are designer, it is the little touches that make the difference such as the box being addressed to Baby L, the quality and attractiveness of the box and the inclusion of information on each item of clothing. As such, this feels like it would be an awesome gift for friends and family with a little one.
Yes, the clothing we received wasn't totally to our tastes, but as explained, this is because it is a sample box rather than one we ordered ourselves. If we'd have gone through the steps on the website which allows you to personalise the clothing based on your tastes, I have no doubt that we'd have been ecstatic with what we received. This is where I personally thing Box Upon A Time stands out. The clothing is great quality and the saving you make compared to the RRP is sizeable, but the fact that you get to quickly and easily personalise your clothing choices online is fantastic. It is basically the same as getting your own personal baby shopper who will hand pick the items for your little one based on your favourite colours, patterns and needs, only at a fraction of the price. Who could argue with that?!
DADventurer Star Rating
4.5 out of 5
Post included on the following linky: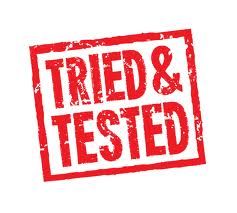 N.B. This review was written by me (Dave) and represents my honest opinion of the product. The box of designer baby clothes was sent to me by Box Upon A Time with the purpose of writing an honest product review in exchange for the product.
[jetpack_subscription_form subscribe_text="Like what you've read? Then join The DADventurer mailing list to ensure that you never miss a post. Just pop in your email address and you'll get all the latest musings directly to your inbox."]