If you're not aware, babies can be VERY messy. I'm also learning that the older they become, the messier they get. In between the poonamis that explode out of their nappies and the projectile vomit that reaches you on the other side of the room, there is the 'fun' of weaning.
Weaning basically translates as "I'm going to put food everywhere but my mouth" – that includes on the walls, on the ceiling, on the floor, in your hair, on the dog etc. Therefore, anything that can help deal with this mess is much appreciated by any parent of a baby or toddler.
We were therefore delighted to have the opportunity to try out the Hippychick Bumkins Sleeved Bib and Splat Mat. Having previously reviewed a footmuff and buggi lights from Hippychick, I was looking forward to putting the long-sleeved bib and mat through their paces with a messy six-month old baby as my willing sidekick. My full review is below:
Product Description
The Bumkins range of bibs are made from an easy wipe and waterproof fabric designed to make mealtime that little bit easier and cleaner! Supremely practical they feature:-
Generously sized bibs with tie closure to allow for more adjustability.
The easy wipe waterproof fabric is soft and lightweight, resists stains and odours, is machine washable and colourfast.
Lots of fun bright patterns to keep everyone smiling.
An extra roomy catch-all front pocket for spills and crumbs.
The Sleeved Bibs are suitable for 6-24 months, with adjustable sleeve length.
Free of PVC, BPA, Phthalates and Lead
Splat Mats are great for protecting floors or tables from mealtime and playtime messes. Lightweight and made from easy wipe waterproof fabric, this mat makes clean up a breeze. Wipe clean or machine wash and the mat dries in minutes, so this hardworking mat is always ready for round two, or even three. Sized 106 x 106cm for maximum coverage.
Protects floor from mealtime messes
Great for messy art projects or as a table cloth
Lightweight and folds compactly for travel
Wipes up easily with a damp cloth
Machine washable and quick drying
Durable and stain-resistant
Lead free, PVC free, BPA free, Phthalates free, and Vinyl free
Product Experience
Bumkins Long-Sleeved Bib 
We've got plenty of bibs that we've accumulated over the last six months – bandana bibs, feeding bibs, crumb catcher bibs etc – but we didn't have an an all purpose bib which we thought would stand up to the stresses and strains of weaning. That was until we were sent the Hippychick Bumkins long-sleeved bib. The beauty of this product is that it basically covers the entire baby so that food goes on the coverall as opposed to on the little one's clothes. Even with something like a crumb catcher bib, messy food is likely to go in the bib but also all over the clothes and on any skin on show!
To put the bib on, you simply place the sprog's arms through the sleeves, then secure it around the neck with the tie closure. As the bib is suitable for kids from six months to 24 moths old, it is a tad on the big side for Baby L at the moment – we've used it on and off for the past month, but I think it will come into its own in another month or so.
Having said that, a bigger bib (or smaller baby!) means more coverage and we've found that rolling the elasticated sleeves up still allows Baby L to grab at the food in front of her, so it is not like her movement is restricted. The bib also has a front pocket which is a useful addition for catching any rogue crumbs, however it hasn't really done much for us because our Stokke highchair fits right under the table.
The bib doesn't just need to be used for weaning though. Messy play is all the rage nowadays, so the bib can protect your little one should they be playing with Play Do, paint, bubbles, jelly or anything else they want to get their sticky little mits on. As the bib is both wipeable and machine washable (we've done both), even the messiest of substances can be easily removed from the bib.
I really like the funky design of the long-sleeved bib. In a world where items seem to be (wrongly) differentiated by boy vs girl, it is nice to see a pattern that is suitable for both genders. The pattern consists of different shades of blue as a background, with brightly coloured owls hooting their way across the full length of thee bib. As well as the Blue Owl pattern, the bib is available in six other designs, including Lilac Dandelion, Forest Friends and various Disney variations.

Bumkins Splat Mat 
Prior to starting baby led weaning, we'd read that a splat mat was a must have in order to protect your precious carpet. Luckily, we have laminate flooring which make spills easier to clean up than carpet, but we were still very wary about a messy floor – particularly with an inquisitive little sausage dog roaming around the place. The Bumkins splat mat therefore does everything we'd want from a wipeable and washable mat.
When we started weaning, the little one was a bit too small for the highchair, so we decided to sit the sprog on the splat mat as we fed her particularly crumbly or messy stuff. Without the splat mat, we'd have either been sitting on a 'naked' floor (that's "on a naked floor", not "naked on the floor", sitting on the settee / another chair or forced to starve the little mite.
With the splat mat though, we were able to unfold it then sit Baby L on it so that she could attempt to eat without us worrying about bits of food getting stuck in the floorboards. After she'd finished eating, it was simply a matter of picking up the splat mat by each corner, them emptying any rogue bits into the bin. Since those early weeks, we've also started to put the splat mat underneath the highchair in order to provide ample coverage when she's eating food from this elevated position.
The splat mat is also ideal for the aforementioned messy play. I remember as a kid my mum putting newspaper all over the floor when we were painting – an ingenious idea, but one that meant I was often covered in newspaper print afterwards! Just as for weaning, the splat mat can be used for anything messy in order to protect your flooring. It is over one metre squared in size so provides plenty of coverage and is both wipeable and machine washable which makes it pretty simple once messy play has ended.
My only slight negative is that the splat mat feels a bit thin so I'm conscious of it tearing – however, there has been no sign that this will happen so it might just be an illogical fear. As per the bib, the design of the splat mat is the Blue Owl, however it is also available in Pink Butterfly and Fire Engine designs, which as the name suggests, consists of butterflies and fire engines!
Cost
Both the sleeved bib and splat mat are available to buy directly from the Hippychick website or retailers such as Amazon. The sleeved bib is priced at £8.99, whereas the splat mat comes in at £19.99. I personally think that these are well priced for products which will be used over and over again, although I have seen cheaper alternatives available. I can see us using the bib and splat mat A LOT over the next few years as Baby L continues to grow and develop, so I'd be happy to pay these prices for something that will end up equating to a few pence per use.
Summary
It's early days in our weaning and messy play journey, but I feel that the sleeved bib and splat mat have helped us restrict the mess as much as possible! Both products provide great coverage to stop clothes and the floor getting all kinds of food on, whilst the bright owl design is very appealing to look at for both parent and baby. The ability to throw both the bib and mat into the washing machine after use makes it really easy to clean up after feeding / messy play, and in our experience, both products dry pretty quickly. As mentioned, the mat in particular feels a bit thin and cheaper alternatives are available, but neither of these factors would stop me purchasing the products myself or recommending to friends or family.
The DADventurer Star Rating 
Bumkin Long-Sleeved Bib – 4 out of 5
Bumkin Splat Mat – 4 out of 5
N.B. This review was written by me (Dave) and represents my honest opinion of the products. The bib and mat were sent to me by Hippychick with the purpose of writing an honest product review in exchange for the product.
Review shared on the following linky: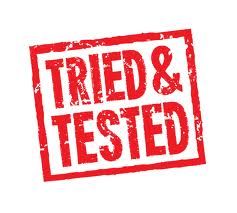 [jetpack_subscription_form subscribe_text="Like what you've read? Then join The DADventurer mailing list to ensure that you never miss a post. Just pop in your email address and you'll get all the latest musings directly to your inbox."]