This review was originally written for Toys 'R' Us / Babies 'R' Us as part of the Babyologist Product Review Programme which I have been chosen to be a member of. The original review can be read on the Toys 'R' Us blog.
Putting a baby to sleep is pretty tough. Whether it's a mid-afternoon nap or going down for the night, it can be a hugely draining and infuriating part of having a little one. The stresses don't just stop there though.
When your baby is asleep, a new parent is met by additional worries and strains. Is the baby breathing? What if the baby has turned over? Is anything covering their face? Have they climbed out of the cot, navigated the stairs and is now playing with the bleach and knives in the kitchen?
Our baby is four months old and each of the above (perhaps not the last) is on our minds whenever she goes to sleep. We're now at the stage when we're trying to make her sleep on something that isn't us, which means she is sometimes asleep in a different room or in a place where she can't easily be watched. They say 'out of sight, out of mind', but I can only assume that whoever came up with that phrase was not a parent.
I'm not sure if anything can fully take away the fear of something awful happening to the baby whilst she (and you) sleep, but something that does help is the use of a baby monitor. We don't yet have one ourselves, so I was delighted to be sent the Hush Vision 3.5" full colour video baby monitor with SD recording as part of the Babies R Us Babyologist product review programme. I had the pleasure of fully testing the monitor with the help of our little sprog and writing about our experiences below:
Product Description
The product is described as:
The Hush Vision 3.5" Full Colour Digital Video Monitor has been designed for you to provide complete peace of mind by providing the features you want on a clear and easy to use baby monitor. Baby monitors are the best way to keep a careful eye on baby or toddler, whilst giving you the peace of mind and freedom to get on with other things around the home or garden.
Full colour digital display in an easy to use "App" style layout
Compact Pan/Tilt Nursery (Camera) Unit
Automatically activated Night Vision to ensure optimum viewing at all times
SD Card Photo/Video Recording feature (SD Card NOT Included)
Temperature Display and Control with alarm
Soothing 'star' nightlight
View on your TV using an AV cable (Not included) in order to view on the big screen
Crystal clear sound and security with the unique combination of 8 channels and 2 frequencies
Optional 'Feed Alert' alarm
Out of range indicator: With a maximum range of 300m, you can go further without losing touch
Volume control
Includes ECO Mode so the power is reduced when there is no sound
Portable rechargeable Parent Unit
Battery unit lasts for up to 8 hours, when fully charged
Product Experience
On receiving the monitor and opening the packaging, I was instantly hit by the 'out of this world' nature of the product – the striking metallic green colour and sci-fi contours of the camera unit and monitor unit would not be out of place in WALL-E or Star Wars. From an appearance perspective, I really liked the look of the monitor and personally prefer it to the more boring products available.
Having discovered the hard way that it's wise to have a look at the instructions when it comes to baby products, I had a read through the User Manual and Operating Manual which were clear and easy to understand despite the numerous features of the baby monitor. Setting up the product was simple and consisted solely of plugging a charger into the camera unit and doing the same with the monitor unit. The instructions stated that I should wait at least four hours for the product to charge, so I congratulated myself on a job well done by grabbing some food and sitting down to watch TV.
As the evening approached, I took the monitor upstairs to give it a go. I switched on both units and was impressed that they connected automatically and instantaneously as I was greeted with an unpleasant image of my ugly face on the monitor unit. I placed the camera on a shelf overlooking the moses basket and was able to easily position it so that it faced where I wanted it to go with the help of the pivoting head. So far, so good.
With instructions to hand, I looked at each of the different functions on the monitor. It included some standard features which I expected, such as a built-in microphone, a night light (which I found to be pretty dull and didn't really act as a night light), volume control, a temperature indicator and a two-way intercom.
However, it also included a number of things that I didn't expect. This included musical lullabies which sounded like they were performed by the musicians who penned the soundtrack on early Mario computer games and alert indicators which meant that the unit would alarm for various reasons, such as the useful reminder to let you know when it's feeding time. It also included the capacity to add more camera units if you have more than one kid and the ability to take photos and video by adding a SD memory card (not included).
On the whole, it was easy to use and pretty intuitive when it came to working the monitor unit as it is based on a simple navigation menu with a few different buttons. However, it was a little frustrating at times as it felt like there were quite a few steps that needed to be followed if you wished to turn on or turn off certain functions. It is not as quick or easy as tapping an app on your phone, for example.
The live picture on the monitor unit was of pretty good quality. It wasn't the clearest thing in the world, but enough to comfortably make out what was happening in the room. The image of the cot was a bit static though, so I grabbed the little one and put her into her cot to make things a bit livelier. Over the course of testing the product, I moved the camera to a few different positions to see how it worked from close up and far away. In all situations, I was comfortably able to make out the baby, which was helped by the zoom functionality on the monitor unit.
Something that impressed me was the night vision. When the room is dark, the camera senses that there isn't enough light and automatically switches to night mode. The picture quality isn't as good as when there is light, but it still is pretty clear. Another feature I liked was that when the little one made a noise, it activated the speaker on the monitor unit so I was alerted to the fact that she may have been distressed. This didn't kick in straight away, but came on when there was consecutive noise for a second or two – the volume level of the sensor can also be adjusted if required. The kid in me also loved the talk to baby function which allows you to speak to the baby via an intercom. I didn't use it to comfort the little one, but I can confirm that it works perfectly if you want to confuse the dog by calling him into a different room or if you want to pretend you're in Apocalypse Now.
One of the additional features and selling points of the Hush Vision baby monitor is the ability to insert an SD memory card and take photos and videos. In reality, I'm not quite sure why you'd need this though. It's a nice little feature so you can sneakily take snaps whilst the little one sleeps, but it also feels a bit creepy too. I was interested in the photo quality of this, so inserted the memory card from my digital camera to test it out. Again, the picture quality was pretty reasonable but is more likely to feature on Crimewatch's CCTV footage rather than in your photo album.
Summary
There is a massive choice available when it comes to baby monitors. Some of these approach nearly £200 in price. Having not used a baby monitor before, I was impressed with the Hush Vision digital video baby monitor and think it is pretty reasonably priced at just over £100.
It has all the features that I'd be looking for in a baby monitor, perhaps maybe a sensor pad, and included one or two functions that I didn't expect. It functioned perfectly when it was used and the look of the product makes a statement in a baby's nursery.
The most important things for me with a baby monitor are the picture quality and the ability to alert you if the baby is crying. On both accounts, the Hush Vision met my expectations, therefore meaning that I would be more than happy to continue using the product both in the short-term and when the little one graduates from our bedroom to the cot bed in her own room.
Post included on the following linky: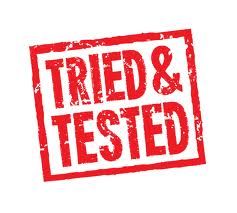 N.B. This review was written by me (Dave) for the Babies 'R' Us Babyologist programme and represents my honest opinion of the products. The Hush Vision was sent to me by Toys 'R' Us with the purpose of writing an honest product review in exchange for the products.
[jetpack_subscription_form subscribe_text="Like what you've read? Then join The DADventurer mailing list to ensure that you never miss a post. Just pop in your email address and you'll get all the latest musings directly to your inbox."]