Bathtime with a baby can often be a roller coaster ride.
One minute it's all laughs and giggles as your sprog splashes around in the bath as you look on lovingly. The next it's full of screams and tears as the little one tries to escape from their watery grave as you find yourself slowly pulling out your own hair. Babies, eh?!
We've always tried to make bathtime a fun experience so that Baby L learns to love water. This means plenty of  toys, singing, games,  splashing and generally being a bit stupid. On the whole, this seems to have worked as she loves being in the tub at least 98% of the time.
But that doesn't mean we've settled. Oh no. We want to get to a point where she's happy 100% of the time and looks forward to bathtime so we can avoid any of the toddler-related tantrums that are destined to appear in the near future.
With that in mind, we were delighted to be sent for review a selection of new bathtime products from Paddy's Bathroom. From the brains behind organic baby food company Ella's Kitchen, Paddy's Bathroom aim to make bathtimes fun and as stress free as possible with their mild and gentle kids bathing washes.
Not surprisingly, just like Ella's Kitchen, the whole premise of the brand is focussed on using natural and organic ingredients which are as good for your little one as possible. This means that the products include no nasties (No SLS, parabens, sulphites, phthalates and GMO ingredients), are dermatologist and paediatrician approved, as well as being Natural and Organic Cosmetic Certified.
We've been trying out a selection of their six products, which include bubble bath, body washes, shampoo and hand wash, over the past month or so with great success. Below you'll find my review of the products we've used:
I'm a super duper bubbly kids' bubble bath that smells like tangy tangerines! Paddy thinks I'm the best bubble bath for kids. I'm 63% organic and 98% natural to leave your skin feeling soft and clean. Pour me carefully under running water. Swirl me around the bath. Test the temperature. Relax + enjoy the sound of giggles. 
When you think of fun bathtimes, bubbles always feature near the top of the list. Be it creating bubble hair styles and beards or just hiding your modesty, bubbles are pretty awesome and always make you feel like a kid again.
We're really impressed with this bubble bath. Baby L also appears to be too. She's loved being in the bubbles, both playing with them and, on occasion, tasting the foam as part of her weaning journey.
Not only does it make the bathroom smell like you're in the middle of an orange grove (N.B. I've just learnt that oranges grow in groves compared to apples in orchards), but it creates loads of bubbles with very little liquid required. Despite using the product nearly every night for six weeks, we still have quite a lot of bubble bath left so it seems to last really well. The bubble bath will set you back £5.99 for a 400ml container.
I'm a super duper foaming kids' body wash that smells like juicy pineapples! I'm here for making getting clean as much fun as getting dirty! I'm 73% organic and 98% natural to leave your skin feeling soft and clean. Pull down my cap to open. Squirt me downwards using short, quick squeezes to make lots of foam. Rub me, scrub me + rinse me off.
Paddy's Bathroom have two flavours of this squirty foaming hair and body wash – we've only used one so far, which is juicy pineapples, but squishy mangoes is also available. As the name suggests, this smells just like pineapples, although I'm not quite sure what the difference between a juicy and unjuicy pineapple is…
The hair and body wash did everything that you'd expect of the product which is good, but I did have a couple of personal gripes. Firstly, to open the bottle you need to pull the cap on the bottom – it might sound a bit stupid as it's just opening a bottle, but this isn't always easy, particularly with wet hands and when stopping a baby drinking the bath water.
Secondly, I found the foam to be a bit too runny when dealing with a baby – this wouldn't be an issue if I was using it myself, but the fact that it is pretty watery meant that it trickled from hair to face. This led to my third point, which is that it got into her eyes and made her cry as it obviously stung a bit. I kind of expected it to be 'no more tears', but judging by the reaction, it wasn't which is a bit of a shame. The hair and body wash costs £4.49 for a 200ml bottle.
Foamy Stuff Hair Plus Body Wash
I'm a super duper smelling foaming body wash that smells like rosy apples. I'm here for making getting clean as much fun as getting dirty! I'm 73% organic and 98% natural to leave your skin feeling soft and clean. Pump my top up + down a few times. Squirt me on to wet hands, rub + scrub all over then rinse me off.
Being an adult (well, of sorts) I've never really got to experience the wonders of foam. Yes, I've wandered bare foot through the manky sea foam at the beach and used it for shaving, however that's about it.
Man, what a revelation! I love all foamy stuff now. There's something much better about pumping foam into your hand (not a euphemism) than using liquid based substances. It doesn't run everywhere, somehow feels like it makes things cleaner and can be 'managed' better, e.g. kept away from eyes.
That's exactly how it is with the hair plus body wash – simply pump a few squirts and you've got a foamy mess to rub all over your sprog. It is also great that it is multi-purpose and can be used on the hair and body which means the top of your bath isn't overrun with bottles. I really like this product and actually prefer it to the Squirty Stuff Foaming Hair and Body Wash above – namely because it isn't as runny. The Foamy Stuff costs £4.49 for a 200ml bottle.
I'm a super duper foaming hand wash that makes hand washing for kids much more fun! I'm here for making getting clean as much fun as getting dirty! I'm 73% organic and 98% natural to leave your hands feeling soft and clean.  Pump my top up + down a few times. Squirt me on to wet hands, rub + scrub hands together then rinse me off.
I've just shared my love for all things foamy, so I'm not going to repeat myself. What I will say though is that this stuff is an easy way of washing your hands. Just a pump or two gives you all of the soap you need to ensure hands are sparkly clean. That means that it is not just great for kids learning about hygiene, but also for us adults who may occasionally forget to wash their hands after shaking. And I don't mean hands…
I don't know about you, but I hate bars of soap. Liquid soap is slightly better but I'm still not a massive fan – it's all slippery, plus makes a mess by running down the dispenser and leaving a stupid sticky ring. This Paddy's Bathroom foam stuff is pretty cool though and makes me actively want to wash my hands with soap. If it has that affect on me, just thing what could be achieved with an impressionable four year old!
The foaming hand wash has a lemon smell to it which may not be to everyone's tastes. Even though it is a bit toilet cleaner or KFC wet wipe-esque, it is definitley a smell that wreaks of cleanliness. The 200ml bottle of hand wash is priced at £4.49.
N.B. Paddy's Bathroom also do a kid's shampoo called Stuff for Shiny Hair which smells like squeezy lemons. We've not used this yet as we have been using the combined hair and body washes, but look forward to trying this in the future. This costs £4.99 for a 250ml bottle.
Summary
We really like the Paddy's Bathroom range and are pleased we had the chance to try them out. With its fun and vibrant packaging, lovely aromas and ethos of being as natural and organic as possible, the products tick pretty much every one of my boxes.
With so many nasties in products these days, it is great to see products on the market which are designed to keep your little one's skin as safe as possible. Yes, this means that you might be paying a slight premium compared to other bathtime ranges, but I personally am happy to pay an extra few quid here and there for better stuff for the sprog.
My only slight negative is the fact that the products aren't 'no more tears'. As mentioned, the products are sensitive, mild and gently, but I'd have hoped that they'd have ticked this box. Still, I guess this just means you need to be a bit more careful with shielding their eyes.
Our favourite item was the bubble bath which we'll definitely be buying again. We also really liked the hand wash and foamy stuff hair plus body wash which I'm sure will make its way into our shopping basket in the future. All in all, a great range of products which I'd recommend to other families.
The DADventurer Star Rating
Bubbly Stuff Bubble Bath – 5 out of 5 stars
Squirty Stuff Foaming Hair And Body Wash – 3.5 out of 5 stars
Foamy Stuff Hair Plus Body Wash – 4.5 out of 5 stars
Stuff for Hands Foaming Hand Wash – 4.5 out of 5 stars
Post shared on the following linky: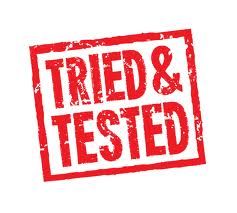 N.B. This review was written by me (Dave) and represents my honest opinion of the products. The bathtime products were sent to me by Paddy's Bathroom with the purpose of writing an honest product review in exchange for the products.