Bath-time can be an amazing time for a new parent. The chance to bond with your little one as they discover the freedom and sensory overload that water and bubbles can bring. It can also be a nightmare as the little one cries and screams as if they have just been placed into a watery grave.
It is therefore important to ensure you have everything you need to make bath-time as relaxing, comforting and pleasurable as possible for your little pride and joy. As such, I was pleased to receive a luxury baby towel and flannel set by SewLomax – who produce a range of embroided bags, purses, gifts, stationary and baby accessories – to test and review as part of Baby L's night-time routine
This review of the towel and flannel set is below for your reading pleasure:
Product Description
The product is described by SewLomax as:
A must have for bath time! Our hooded bath towels for babies keep little heads warm and dry, while the 100% cotton muslin washcloth is gentle against their skin. This set is perfect for gifts or for taking away on your baby's first holiday. Set includes one hooded towel & muslin washcloth. Made from terry towel and 100% cotton muslin washcloth.
Product Experience
On receiving the SewLomax towel and flannel, I was instantly impressed with how soft they were and how large the hooded towel was. I don't know much about towels, but from experience, the bigger and softer the better (I'm still talking about towels here!). Even as a 5'10" bloke, the hood fitted on my head and the towel was able to wrap around me due to its 85cm x 85cm size.
Our experience of baby towels to date has been limited to the Persil ones you get in the free Bounty packs for expectant mums. I don't want to knock a freebie, but these hooded towels just about do the job. They dry the little one, but they don't particularly feel warm, snugly and absorbent, which has highlighted to me the luxury nature of the SewLomax towel.
After receiving the SewLomax towel and flannel, we tried them when we next washed Baby L. The flannel was very soft on the reverse side to the pattern design, so we had no qualms about using this to wash her face – she didn't cry, so I always view that as a good sign. After her bath, we laid her down in the towel, with her small head looking lost in the huge hood. We wrapped her up, pattered her dry and couldn't help have a cuddle as she looked so cute! The towel material was super absorbent, meaning that Baby L was dry pretty much straight away
The towel and flannel set is available in a few different colours / patterns. We have the pretty in pink safety pin design which features rows of cartoon-style printed pins on both items, with matching pink piping around the edges. On the hood is a larger version of the safety pin which is nicely embroidered with pink and grey stitches. Along with pretty in pink, you can get boisterous blue or gorgeous green with either the safety pin or dummy design. It is also possible to have a name embroidered on the hood of the towel to add that extra special touch.
Cost
The towel and flannel set costs £26 and is available from SewLomax and a number of other retailers such as Not On The High Street. Being a tight Northerner, I think this is a tad pricey for a towel and flannel, but the truth is that you are paying for a quality, luxury product which is of similar price to other baby towels on the market.
Summary
The SewLomax towel and flannel set is a high quality bath-time product for your little one. The material used is very smooth and soft to ensure the comfiest of experiences for your little one, whilst the colour and pattern is striking. The large size of the towel is really nice and means that the towel can be used for a long time as the little one develops from newborn to baby to toddler. All in all, a good quality set which would be a really nice and useful gift for newbie parents.
DADventurer Star Rating
4 out of 5
Post included on the following linky: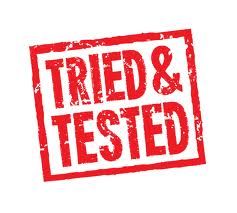 N.B. This review was written by me (Dave) and represents my honest opinion of the products. The towel and flannel was sent to me by SewLomax with the purpose of writing a product review in exchange for the product.
[jetpack_subscription_form subscribe_text="Like what you've read? Then join The DADventurer mailing list to ensure that you never miss a post. Just pop in your email address and you'll get all the latest musings directly to your inbox."]