I like to think that Hay and I were pretty prepared for the little one's arrival. We'd been to the classes, we'd read the books and we'd bought the stuff. But one of the areas that we were a bit unclear about was the sprog's sleeping arrangements.
We'd bought her a cot bed which was all assembled and ready to go in the nursery, but we'd been advised that a baby should sleep in the parents' room until they hit the six month mark. With this in mind, we bought a Moses basket for our bedroom and assumed that we had everything covered. However, we didn't.
What we overlooked was that annoying period in between her getting too big for the Moses basket but not yet being old enough to go into her own room – for us, that was just before four months through to six months. We had a look at our options, but weren't particularly enamoured by any of them. We could temporarily relocate the cot bed, we could use a travel cot or we could buy a temporary cot.
Just as I was begrudgingly opening my barren wallet to shell out more money on something that would only last for a few months, the wonderful folk at The Little Green Sheep heard about my plight and offered to loan us one of their award winning SnuzPods for this two month period. Having heard a lot about the bedside crib and natural / organic nature of their range of products, I immediately snapped their hands off, keen to put it through the rigorous paces of The DADventurer household.
The baby bedtime experts at The Little Green Sheep sent us a massive box of stuff for Baby L to enjoy. This included a SnuzPod 3 in 1 bedside crib, a SnuzPod mattress and an organic crib bedding set – everything we needed to safely and comfortably house the sprog until she graduated to her own bedroom. All that we needed to do now was the simple task of getting her to sleep and stop waking…
Below you'll find my review of the SnuzPod, mattress and bedding set from The Little Green Sheep.
Product Description
The products are described as:
Nothing compares with being close to your baby. The award-winning SnuzPod Bedside Crib allows you to easily comfort, settle and feed your baby without having to leave your bed, helping build a close bond and ensure both you and your baby have the very best night's sleep. Voted Best Bedside Crib by the prestigious 'Mother and Baby' as well as 'Loved by Parents', SnuzPod has a unique 3 in 1 design; a bedside crib with a zip-down wall; a stand-alone crib for the nursery; and a removable rocking bassinet that can be used around the home. Features and benefits include:
See through zip-down mesh wall – Easily view and access your baby during the night, unlike a Moses basket which has non-transparent solid sides.
Safe alternative to Bed-Sharing – The safest place for your baby to sleep in first 6 months is in a crib bedside your bed (UNICEF, FSID). Positioned next to your bed, the SnuzPod provides your baby with their own safe sleeping space , reducing the risks of bed-sharing and fear of smothering whilst still keeping your baby close.
Suitable for 0-6 months – Larger than a Moses Basket, the SnuzPod lasts from birth to 6 months, meaning there is no rush to move your baby into a cot or out of your room.
Keeping you close – Comfort, Settle and Feed your baby from the convenience of your own bed, without having to get up; helping make those broken nights that little bit easier.
Bond with your baby – Wake up every morning next to your smiling contented baby.
Ease when Breastfeeding – The breathable, zip-down mesh wall provides open access to your baby without having to get out of bed; making breastfeeding more convenient and easy, with minimal disturbance to mother and baby.
Removable Bassinet – simply lift off the rockable bassinet to use around the home, perfect for daytime naps.
Rocking stand – gently rock your baby to sleep when in stand-alone crib mode (also providing a slight rocking motion when used as a bedside crib). The hinged stand also makes folding down and transporting to grandparents a piece of cake.
Quality natural mattress – Every SnuzPod has the option of a chemical-free supportive Little Green Sheep mattress, for a truly natural night's sleep.
PEFC certified, E0 Green Ply – We are one of the only brands to use special E0 rated green ply, which guarantees zero formaldehyde and VOC emissions, making for a pure and safe environment for your baby.
Our original natural mattress made to fit the SnuzPod Bedside Crib offers a medium-firm support and contains no chemicals for a natural, safe sleeping environment for your baby. Suitable from birth to 6 months. This mattress is made using a deep core of coconut coir that is bound with a pure natural latex (sap from the Hevea tree). This supportive coconut coir layer acts like thousands of tiny springs evenly distributing your baby's weight and reducing the risk of sagging. The combination of the wool and cotton acts as a natural fire retardant, meaning that no fireproofing chemicals are used and each one of our organic crib mattresses passes UK fireproofing regulations (BS 7177) naturally. The durable, non-removable cotton cover is water resistant, however we advise that you must use a mattress protector to keep your mattress clean and dry for longer.
This organic baby bedding set includes everything your baby needs for the perfect start in life. Each Crib bedding set contains the following items, which are available in a soft Eco-White colour that blends perfectly with all colours of furniture and fits all standard cribs (38×89) and bedside cribs:
Small Jersey Baby Blanket 75x75cm
x2 Jersey Fitted Sheets
Waterproof Mattress Protector 40×80 (Natural colour only)
Product Experience
I was like an excited little school girl when the box arrived. I immediately opened it up, ready and raring to put the SnuzPod in our bedroom. What I'd not quite accounted for was the large assembly job required – in my naive state, I'd hoped that the SnuzPod would arrive built and that I'd not have to assemble another baby-related item, however that just seems to be a fact of life these days. After sulking for a few minutes and trying to persuade the missus to take over, I decided to man up and crack on.
The SnuzPod is made up of quite a few separate pieces (over 50 in total), but luckily the assembly instructions are pretty easy to understand (unlike a lot of things). Unfortunately though, I became unstuck pretty much straight away when assembling the stand. One of the first steps is to push a wooden pole through the side of the SnuzPod in order to provide stability, however no matter what I tried, I couldn't get it through. Now I'm usually pretty good at inserting wood into tight spaces – as evidenced by Baby L's quick conception – but it seemed that the seam on the fabric shelf was sewn too small. With the help of the missus, we managed to eventually double team it and push the pole through, but it hadn't been a particularly fun start.
Having spent 15 minutes and a lot of energy on one bit, I wasn't really looking forward to completing the rest of the job. Luckily though, the rest of the assembly was pretty straight forward, although it did take around 1.5 hours in total. I was really impressed with the quality of the component parts – the wood was solid, the fabric was strong and it all came together well to produce a pretty impressive bit of kit. We wanted to use the SnuzPod as a bedside crib, so we needed to ensure it was at the right height for our bed – configuring this was a pretty simple process and consisted of strapping the SnuzPod stand to the frame of our bed, then fixing the stand brace to the stand at the chosen height using four screws.
We then put the mattress into the SnuzPod, put the mattress protector (which isn't one of those stupid crinkly things) on top of the mattress, then one of the fitted sheets over this. Everything was soft to the touch, breathable and screamed quality, whilst the mattress protector was waterproof and had a protective layer to help prevent dust mites. The Little Green Sheep pride themselves on using organic and natural materials, so it was really nice knowing that the little one would be sleeping on top of things that would be better for her than cheaper alternatives. I don't really care about this stuff for myself if I'm honest, but it is definitely nice knowing that it is top notch stuff when you have a little one!
One of the great things about the SnuzPod is that it can be configured in three separate ways. It can be used as a removable rocking bassinet, a stand-alone crib or as a bedside crib. As mentioned, we chose to use the SnuzPod as a bedside crib, which basically means that we attached it to the frame of our bed using straps. This setup allowed us to unzip and zip up the mesh wall on the SnuzPod, which gave us access to the little one in her separate sleeping area. This gives the impression and benefits of co-sleeping – e.g. not having to get out of bed to settle / feed them, able to watch them, able to bond with them etc – but eliminates any safety concerns we had about squishing or suffocating her in the night as she was in her own safe sleeping area. We really loved the fact that Baby L was right there next to us so that we could keep an eye on her at night – it also massively helped when the missus breastfed at night as she could quickly and easily pick up and put down the sprog from the comfort of our bed.
To turn the SnuzPod into the bassinet, you just need to insert a metal pole into the front mesh wall – this provides the strength and rigidity needed to use it as an oversized Moses basket. We used the bassinet a couple of times, but I personally found it to be a bit heavy. I'm not the strongest of blokes, but I'd imagine that quite a few people would struggle if they chose to move it up and down the stairs each day. To then use it as a stand-alone crib, you simply place the bassinet into the rockable stand but don't attach it to your bed with the straps. It's also worth mentioning that the stand can be easily folded if you're travelling somewhere or want to store it.
It's only a small thing, but it was really handy that the SnuzPod base, which is under the mattress, had holes in it – this meant that we could use our baby monitor with sensor pad in the SnuzPod to provide that added reassurance for us. The holes basically mean that you can run the baby monitor wires up and out of the SnuzPod which keeps everything that bit tidier and out of the way of wandering baby hands. I also liked that there is a fabric shelf at the bottom of the stand which allowed us to keep any baby-related stuff to hand – this was great for spare muslin clothes, wipes or nappies that we might have needed in the night.
Baby L seemed to love her SnuzPod. The first time we put her into it, she went a bit crazy with her legs and arms, probably due to the extra space she had on offer – compared to the Moses basket, I guess it is the equivalent of moving from a studio flat to a bungalow! She appeared comfortable in her new abode and slept well, if you discount the stresses and strains of four month sleep regression! The SnuzPod also saw Baby L begin, and take to, her daytime naps as we began to establish a routine. All in all, we found the SnuzPod to be pretty fantastic and it definitely helped to provide a comfy, safe and enjoyable sleeping environment for the sprog.
Cost
The SnuzPod can be bought directly from The Littl Green Sheep or retailers such as Amazon
. Buying a SnuzPod isn't the cheapest thing in the world – the actual SnuzPod costs £169.00, then you need to buy a mattress on top of that which will set you back another £50.95. If you then choose to buy the organic crib betting set, it'd be another £44.95 (cheaper than buying the items separately). There are a couple of bedside crib alternatives available from other manufacturers which are similarly priced. One of them is £149.99, whilst the other comes in at £299.99 – so, with this in mind, the SnuzPod is nicely priced in the middle if a bedside crib is what you're looking for.
Yes, it is a lot of money, particularly when compared to a Moses basket or a crib, but they are unlikely to last until the little one moves into their own room. The SnuzPod will be sufficient for your sprog from birth to six months, which is appealing both in terms of getting your money's worth and not having to buy different types of bedding related furniture (which we had to). Personally, despite the SnuzPod and all of the bits coming in at around £250.00, I'd have no hesitation in opening my normally tight wallet as I think the massive benefits reflect the price.
If you like the sound of the SnuzPod, organic betting set or any of the other fantastic stuff that The Little Green Sheep sell, you can get an exclusive 10% discount code simply by using LGSDADV10 at checkout. Please note that I don't get anything for sharing this discount code with my wonderful readers, just the satisfaction of knowing that I've helped you save a little bit of money! 🙂
Summary
We all loved the SnuzPod and really have nothing negative to say about it. My only regret is that we only got a bedside crib when Baby L was four months old and we didn't buy one when she was born. If we have another kid, a SnuzPod would definitely be on our baby shopping list and I'd have no qualms in recommending to friends and family.
Yes it is pricey at around £250.00, but so are the alternatives. If you want the benefits that a bedside crib offers – being close, able to bond, easy to breastfeed, no need to get out of bed, same height as you etc – then I'm afraid you'll have to part with the cash to get them! Obviously other options are available and it all depends on how you want to look after your sprog when they are born. For us, having the little one in our bedroom until six months was our preference and the SnuzPod more than meets that requirement.
DADventurer Star Rating
5 out of 5 stars
Review shared on the following linky: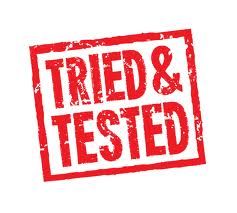 N.B. This review was written by me (Dave) and represents my honest opinion of the product. The SnuzPod and bedding set were sent to me by The Little Green Sheep with the purpose of writing an honest product review in exchange for a loan of the products.
[jetpack_subscription_form subscribe_text="Like what you've read? Then join The DADventurer mailing list to ensure that you never miss a post. Just pop in your email address and you'll get all the latest musings directly to your inbox."]