With all of the different baby products on the market, it's pretty overwhelming as a newbie parent to know what to buy, let alone what is best.
A bottle is a bottle, right? Wrong! If you think you just need somewhere to put milk so you can then feed it to your little one, then you are severely mistaken, my friend. You've got to consider the teat size, flow and shape, in addition to bottle neck length, material and type, and this is even before you've thought about things like whether they help reduce ailments like colic.
My point is that it can be a bit of a nightmare to figure out what is needed and what type is best. That's where using something like Sassy Bloom comes in useful. Sassy Bloom is a subscription service in which you are sent a monthly box of goodies for your baby. All products are hand-picked by experts for your little one and have all been tested to make sure that they are some of the best items on the market.
We were recently lucky enough to be sent a monthly Sassy Bloom box for Baby L to test and were excited to see what goodies were in the box. Below is my review of the service:
Product Description
The product is described as:
The Multi Award Winning Sassy Bloom is perfect for pregnant mums-to-be (from 3rd trimester) and mums with a baby / toddler up to 2 years old. Each Sassy Bloom box is especially tailored for YOUR baby. The recipient will receive a fun filled Sassy Bloom Gift Box especially catered to their pregnancy or baby's age and stage of development, guaranteed to bring a smile to the whole family. A peek inside the box:
Tailored to baby's age and stage of development
Especially hand picked for your baby
Bonus gifts for mum in selected boxes
Personalised items for your baby in selected boxes
The best baby products around today
Developed & tested by our team of trusted mums
A fun way to shop, save & discover
A wonderful surprise each month
Product Experience
The Sassy Bloom website is the first step for ordering your box, which you can either get for yourself or give as a gift. You are asked for a few details about your little one so that the box can be tailored to their gender and age. You then place the order and wait eagerly for the postman to turn up.
When the box arrived, it was securely packaged inside a plain cardboard box. On opening this box, we were greeted with the white and pink Sassy Bloom logo which was nicely tied with ribbon. The fact that this box was attractively designed gave a luxury and special feel to the package which goes some way towards providing a wow factor if giving a Sassy Bloom box as a gift.
We gathered around in anticipation and opened the box…watch the grand unveiling of our Sassy Bloom box in the video below:
Within our box were six separate items for Baby L with a total value of £56.43 which is considerably higher than the minimum £40.00 RRP price promised. All items were appropriate for her age (9 weeks old), gender and stage of development, so I feel the box delivered on what I understood of the concept.
These items were:
Yoomi 140ml easi-latch Bottle – RRP £7.50: The award winning Yoomi feeding bottle has been designed to create a more comforting feeding experience that is perfect for bottle only, combination feeding or transitioning from breast to bottle. We'd not heard of this bottle brand before, but from what we've read since, it sounds like it has a number of great benefits such as the vent system and comfy grip. Getting this extra bottle was also pretty timely as the missus is going away for the night soon, so it gives us something else to store expressed milk in so I can feed the little one. A selling point of the bottle is that you can get an add-on which allows the bottle to warm up the milk within 60 seconds – it was a bit of a shame that this was advertised on the bottle packaging but was not included in our box as this would have made it more useful than just a bottle. That might just be me being greedy, but it was a slight disappointment to be told about a USP that you have to buy separately.
Kaloo Sweet Life Rabbit Super Green – RRP £20.00: This adorable bunny is called Calin. Calin is incredibly soft and beautifully stitched, making him a timeless classic plush. A lovely comforter and aids development of touch. The soft toy comes in a really nice box for presentation purposes, which could also be used as storage for bits and pieces in the nursery. Inside is an uber soft green rabbit, which is also possibly the fattest rabbit I've ever seen. I'm sure Baby L and the fat bunny wabbit will become best of friends.
Baby Gund Stripes & Dots Activity Toy Pink – RRP £9.95: This beautiful bunny rattle is suitable for age 0+ and easy to attach to a cot, pram or car seat, so that she can travel wherever baby goes. This is probably our favourite thing in the box – it is a cute pink and white rabbit which has a rattle inside and a pink attachment on top meaning it can be fastened and dangled above Baby L. We've tried it on the car seat and on our Stokke Tripp Trapp and she' stared intently at it and even hit it a few times (in a non-violent way, I hope!).
Cuddlemitt Pink – RRP £4.99: Take the fuss out of washing your little one with this organic bamboo Cuddlemitt – wear like a mitten when bathing your baby to wash their face and little body with ease. I've heard about the Cuddledry brand before and know that their hooded towels are really good, so knew that the washmitt would be good quality. It is very soft to the touch, which is great when attempting to scrub off the milk, spit up, wee and poo residue off the little one. My only slight criticism is that despite having 'small girly hands', my hands barley fit into the mitt, so I imagine it will be a bit small for those men and woman who are more well-endowed in the hand department to myself.
MAM Oral Care Rabbit Pink – RRP £5.99: Ideal to clean and massage your baby's gums when teething. This is a rabbit with microfibre ears which is designed to help get your baby used to a regular tooth brushing routine. You put your fingers into the rabbits ears (not as savage as it sounds), then pop your fingers into the little one's mouth to clean their toothless gums. We've not used it yet, but it is good because we've not got anything like this, so I imagine  it won't be long before we give Baby L a face full of rabbit ears in the name of oral hygiene.
SewLomax Bib Pink – RRP £8.00: Keep your little one clean with this stylish 100% cotton bib which has a plastic back to ensure that any spillages don't seep through. I've recently reviewed a SewLomax towel and flannel set, so know that the quality of this brand is excellent. In this pack were two bibs, one with the pink safety-pin design and one with the pink dummy design. The bibs also have a plastic water-proof backing to stop anything soaking through onto the little one's clothes. They attach with Velcro on one side and are pretty big in size which is good as she grows bigger.
We were pleased with what came in the box and have a use for all of the products which is great. The good thing about a service such as this is that you have no idea what you're getting, so there is a surprise and excitement element which comes along with the product experience. It also means that you get products that you may not know about or may not buy yourself. For instance, the SewLomax bibs are great quality, but I'd be unlikely to spend £8.00 on two bibs myself. Similarly, the Kaloo rabbit is a cool soft toy, but I'd not be willing to spend £20.00 of my own hard-earned money on it as an individual item.
Cost
The price of a monthly Sassy Bloom box is £29.00, which includes free delivery, and can be bought directly from the Sassy Bloom website. For this price, you get a nicely packaged box full of goodies for the little one with a minimum RRP value of £40.00. You can also subscribe to a 3-month, 6-month or annual membership which reduces the cost of a box to as low as £22.15.
Summary
On looking at the Sassy Bloom website after opening our box, I was slightly disappointed to see a video review by another customer with exactly the same products in their box as us. The only difference was that their products were blue, as the customer had an eight-week old boy. This did take away a bit of the specialness of the experience because I expected all boxes to be different. This might just be me being a little naive, but if a box is hand-picked for me, I didn't expect the same one to be hand-picked for someone else.
Having said that, I still liked the experience of receiving a box of unknown goodies in the post. I imagine that this would become even more exciting as the little one reaches toddler age and can help to open her box. I'd probably not buy another box for us as a family because there is a risk that you will spend £29.00 on products that you either already have or don't necessarily need – I'd probably prefer to spend £29.00 on stuff we needed rather than take the gamble of the box
But, the Sassy Bloom box would make an awesome gift and we are likely to buy one for our pregnant friend when she gets closer to popping time. I feel that it offers good value for money considering that the value of the goods in the box is more than the box itself, whilst the personalised service and nicely put together boxes give it a luxury feel. This, coupled with the fact that it is different, looks nice and has some cool stuff inside, makes it an ideal present.
DADventurer Star Rating
3.5 out of 5
UPDATE as of 27/10/14: In the original review I expressed my disappointment at seeing another baby of the same age as Baby L receiving the same goodies in his box. Since then, I have come across two other babies of similar age with the same box contents also. It could obviously be a coincidence, but I am a little surprised and disappointed that four babies of the same age have all received the same items when Sassy Bloom market their product as unique and hand-picked. The company assured me that "there are literally hundreds of combinations that are worked out by our algorithm" so the fact I saw two boxes with the same contents was "just bad luck", however I feel that four boxes within a week of each other warrants an update to my original review. I personally feel it is misleading to say something is unique, special and hand-picked when it appears that all babies of a certain age get the same box contents.
Post included on the following linky: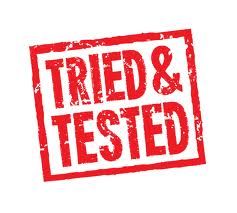 N.B. This review was written by me (Dave) and represents my honest opinion of the product. The Sassy Boom box was sent to me by Sassy Bloom with the purpose of writing an honest product review in exchange for the product.
[jetpack_subscription_form subscribe_text="Like what you've read? Then join The DADventurer mailing list to ensure that you never miss a post. Just pop in your email address and you'll get all the latest musings directly to your inbox."]