Since the start of the year, I've written a couple of posts that are a bit more risqué in content. There wasn't really any logic or hidden motive behind my ramblings, but I've since noticed that the less 'family friendly' (but still relevant!) content has had a surprising – and perhaps unwanted – benefit on my blog.
In addition to my lovely regular readers, I've found that these posts have attracted a subculture of internet users –  those people, who I imagine, are sat at home on their own using a browser in 'incognito' mode looking for a cheap thrill…if you get what I mean.
I shouldn't be *that* surprised after all. These dark and twisted posts I talk of have included, but are not limited to, comparing my six-month old daughter to a porn star, talking about drinking the missus' boob juice (or 'Booce' as I plan to market it), picking our sexual freebie list of MILFs and DILFs and a tongue-in-cheek take on things to remember if having sex in the same room as a baby. Considering the key words in these posts, in hindsight, they were always likely to appeal to a slightly different audience.
Through the wonders of WordPress, I get to see *some* of the search terms that brings users to my blog (I say 'some' because Google is a lot more restrictive these days at sharing search terms). These are a pretty enlightening, and often a very scary, way of understanding the type of clientèle that arrive at my site. There were always a few random search terms, but these were mainly innocent in nature as people looked to learn more from my product reviews, find out what certain pregnancy terms meant or learn what is in store for an expectant dad, for example.
Now though, not a day goes by without me seeing a few dodgy search terms – searches that make me wonder whether the blog has become a place where people play with themselves, rather than play with their kids…still, a click is a click, right?!
One of my new favourite hobbies is to imagine myself being the person using these search terms – it goes a little something like this:
I close the curtains, sit down on the sofa, open my laptop, navigate to Google and then, with a slight trepidation, type in those thoughts I try to keep in the back of my mind. "The DADventurer" appears and I hesitantly hover my mouse over the link and click, whilst thinking 'I don't recognise this site but I'm in an exploratory mood'. Within seconds I'm VERY disappointed that the site isn't quite what I was looking for – I rapidly click 'Back' and choose a site that contains a few more x's.
Now that the context is set and I've hyped it up so much, let me share with you some of the more intriguing search terms which have brought this new audience to two of my most risqué posts. Just remember, someone has actively typed this into a search engine which makes you question what the hell they were hoping to find…
Milf list – When writing this post, I searched for exactly the same thing so I consider this 'normal'…
Cool things about milfs – Obviously the fact that milfs are milfs is not good enough for this chap – he wants some hidden talents.
Milf email address – Searching on Google to find email addresses of hot mums…hmmm, slightly concerning.
List of names of sex milf video – Not only does this person want to know about milfs, he wants to *see* them in action too.
Milfs on the game – I'll only sleep with a prostitute if they are a hot mum – I'm picky like that!
Milfs no sex twitter – I want to find hot mums on Twitter that I'd like to sleep with but I don't want them to sleep with me – huh!
Milfs who like latino boy for sex – This sounds like some kind of South American rent boy service that is in the process of being set up. 
Drinking boobs milk – Fair enough, they were probably inquisitive – drinking breast milk is a taboo, but it shouldn't be.
Wifes milkie boob husband drinking – I love this due to 'milkie boob' and the terrible sentence structure!
How to drink milk in boobs – Isn't it pretty obvious how to get milk out of a boob – not like you can stick in a straw is it?!
Can husband suck boobs of his wife like his mothers boob – WTF?! Suck his wife's boobs like he does with his mum?!
Boy kissing the boobs and drinking milk – Kissing and drinking? This definitely feels like it has crossed a line.
I love seeing my wife breasts – Amen, brother, don't we all. Maybe look at them in the flesh rather than Googling though, eh?
Dog sucking boobs drinking milk – Thanks buddy, that's my first bestiality search term. Bet you were disappointed when you came to the blog!
I like to drink my wife's breastmilk she also agree to do this – At least is is a shared interest – also, love the formality.
Forced to drink breast milk – Either this is a weird fetish or the person is suffering domestic abuse at home.
My wife tit milk – Hahaha, love the term 'tit milk'. Pretty sure this wasn't mentioned at NCT classes though.
How to get milk from boobs no married – Because everyone knows that breast milk is only produced when you're married.
Wife breast milk coffee – Because sometimes the only milk you have in the fridge is via the missus.
Have you ever written anything which has ended up attracting a slightly different audience to your blog? What is your favourite search term that has ever brought someone to your blog? Should I be worried that I'm probably now considered an 'adult site'? Let me know below!
Post included on the following linkies: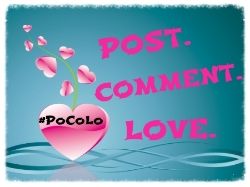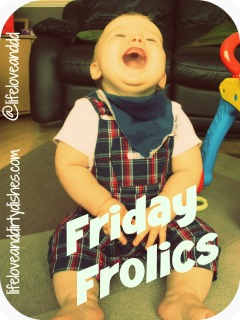 Featured Image from 
MoneyBlogNewz via Compfight
[jetpack_subscription_form subscribe_text="Like what you've read? Then join The DADventurer mailing list to ensure that you never miss a post. Just pop in your email address and you'll get all the latest musings directly to your inbox."]