The date was 26th March 2006. The time was 01.44 am. The location was The Academy in Birmingham. The inebriation status was 'wasted'.
This was when the missus and I met for the first time. I was a fresh-faced twenty-year old living in London on my placement year from Uni, whilst the missus was a slightly fresher-faced eighteen-year old in her first year at Uni. I'd returned to Brum for the weekend to see some mates and have a night out, unaware that my life would change forever. I'd love to say that we had one of those moments from a romantic film in which our eyes met across the room and we were instantly drawn to each other. The reality though is slightly different…
The truth is that I massively pissed off Hay and was lucky not to have my youthful face bloodied and bruised. You see, my mate and I used to photobomb before it became mainstream. If we saw someone taking a photo, we'd try to get in on the snap without them noticing. I know what you're thinking, very mature, right?!
Well on this night at Ramshackle – an Indie and Rock night – we spotted four blokes posing for a photo. Just like a predator stalking it's prey, my mate and I attempted to sneak into the photo. But we were caught…the next thing I knew, I had this raging beast (aka the missus) shouting at me about how we just ruined her photo and how we were immature. Not prepared to get beat up, I hastily retreated with my tail between my legs. (N.B. We still have the photo she took – my mate is in it, but the missus had cut me out!).
Later that night, I was *dancing* (more likely moshing to the likes of Taking Back Sunday or Funeral For A Friend) when both Hay and I spotted each other. I cowered in fear as I prepared for a beating, but instead she approached me with something that looked like a smile. Boom, my charm had worked once again (N.B. "once again" is definitely an over statement)!
We ended up talking for a good few hours, although neither of us can really recall what was said. The only thing we can remember is that I suffered verbal abuse (aka bants) as she compared my appearance to Mr Tumnus, the half-man, half-horse like creature from The Lion, The Witch and The Wardrobe. Being the classy broad she was, we parted our separate ways without even a phone number or kiss being exchanged. Man, what a waste of four hours of effort!
Understandably, I didn't think I'd ever see her again, but later that night, my mate got a text message from Hay. It turns out they knew each other and I was obviously on her mind as she'd text him to apologise if she offended me. Throw out the bait and reel 'em in! Rather than accept the apology, I asked my mate to text her my number and apologise herself. The ploy worked and we began chatting a lot, before getting together a month later when I next visited Uni.
The rest, as they say, is history. Fast forward nine years and we're still happily together, although now we are married, with an awesome baby girl and cool sausage dog. This nearly a decade has flown by in the blink of an eye and it doesn't really feel like much has changed between us. We are still pretty much the same people, only a bit older, wiser and battle-scarred. Things haven't always been easy and relationships need to be worked at, but it is well worth it. I'm grateful to have the chance to wake up everyday with my best friend and share my life with the person I fell in love with all those years ago.
Here's to another nine years 🙂
How did you meet your partner? Was it love at first sight or did you have to work at getting in their head, heart and pants? Let me know in the comments below 🙂
Post shared on the following awesome linkies: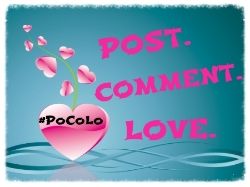 [jetpack_subscription_form subscribe_text="Like what you've read? Then join The DADventurer mailing list to ensure that you never miss a post. Just pop in your email address and you'll get all the latest musings directly to your inbox."]