I don't know about you, but I really struggle with buying presents for the missus. It's not intended to be an excuse, but we've been together nine years now. During that time, there has been a hell of a lot of occasions in which I've needed to buy gifts for her – anniversaries, birthdays, Christmases, Valentine's Days, just because days etc.
So, the truth is that I'm filled with a bit of dread when these occasions are around the corner. I'm all out of ideas and faced with the prospect of upsetting my good lady if I don't show that I care via a romantic or thoughtful gesture. That means I'm always on the lookout for new and different ways to prove my continued commitment to the woman I chose to spend my life with – and I've recently managed to find a new one (that's a new and different way to prove my continued commitment, not a new woman).
I was therefore delighted to be approached by online cake connoisseurs Baker Days about reviewing one of their Valentine's Day cakes – or more accurately, using the chance to review one of their cakes as an opportunity to give the missus a present prior to 14th February. What's more, the missus loves cake and anything sweet (why do you think she married me?!), so it was definitely Win Win!
Just like a number of other industries over recent years, namely flowers and cards, Baker Days has got in on the act by providing a whole host of personalised cakes which can be sent by post. This includes cakes and cupcakes which can display messages or even photos and be at your door the next day.

Product Experience
I had a browse through the extensive range of Valentine's Day cakes available on the Baker Days website and selected the XOXOXO design, mainly because the missus and I have a running joke from the time she forced me to watch Gossip Girl. I was then able to personalise the text on the cake and chose the totally original and inspired message of "Happy Valentines Day Hayley". At this point, you can also change the size of the cake and the flavour – I went with a good old vanilla sponge cake which was letterbox size (three to four portions, 5 inch cake).
As the name suggests, the letterbox size gift cake is designed to fit straight through your letterbox. Well, it does in theory if you have a normal size letterbox, but for some reason, when we bought our house, the previous owners had fitted a really small letterbox so basically nothing fits through it. It is a regular occurrence in our household to open letters which have been folded in half or we have to knock on at the next-door neighbours house in order to retrieve our postal goods. Luckily, on picking up the package from next-door, the cake was still intact and hadn't been eaten!
On opening the box, I was greeted with a decorative cake tin with the cake inside, a pack of Love Heart sweets and a card – the last two being nice additional touches to the overall package, which made it feel that bit more special. On opening the cake, I was pleasantly surprised with the quality of the decoration on the icing as well as the personalised message, which were both vibrant and clear. The cake comes wrapped in a plastic bag type thing, with handy instructions on how to take the cake out of the tin without breaking it.
The cake itself tasted good, but it wasn't the best cake I've ever tried (which I'll admit surprised me considering other blogger reviews I've read). It was a vanilla sponge cake with vanilla buttercream, but this flavouring didn't really come through as much as I'd have expected. I also found the actual cake to be a bit dry and dense, whereas I think of sponges as being light and soft. Having said that though, it was a decent cake (particularly the icing and buttercream) and it satisfied our sweet tooth. Obviously something like taste comes down to personal preference, but for me, I was missing a bit of moistness, like a layer of jam or something.
I was also a little surprised with the number of things that had gone into making a simple cake when I had a look at the ingredients list.  I'm not one for being snobby about ingredients, but there were a fair few E numbers listed and a lot of things that I'd not heard of before. I guess a lot of this is included to allow the cake to last longer – the website states it'll be fresh for two to three weeks – but personally, it felt a bit modified for my liking, particularly when a freshly baked cake normally only lasts a couple of days (or hours in our house!).
Summary
At £14.99, the cake is a bit on the pricey side when compared to buying a cake in a shop, particularly because the letterbox size cake can only be divided into four portions. However, it is a lot cheaper than buying alternatives, such as flowers, which are often £25.00 and above. For me, the actual cake taste and quality could be improved slightly, but it still tasted nice and was demolished pretty quickly. Obviously taste is important when it comes to food, but for me, this is more of a novelty product and I cannot fault the concept at all.
I really like the idea of cake by post and I think most people would too! Not just for Valentine's Day, but also for other occasions like birthdays, anniversaries, engagements, new babies, Easter etc. I think it is fantastic that you can choose a variety of cakes, personalise them, then have them at your door within a day or so. These cakes therefore make a great gift and I seriously doubt that anyone would complain about receiving a nicely decorated cake directly to their door when they weren't expecting it. I'll definitely consider getting another Baker Days cake for some occasion in the near future.
The DADventurer Star Rating
3.5 out of 5
This review has been included on the following linky: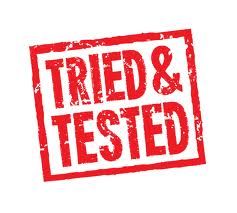 N.B. This review was written by me (Dave) and represents my honest opinion of the product. The Valentine's Day cake was sent to me by Baker Days with the purpose of writing an honest product review in exchange for the product.
[jetpack_subscription_form subscribe_text="Like what you've read? Then join The DADventurer mailing list to ensure that you never miss a post. Just pop in your email address and you'll get all the latest musings directly to your inbox."]