If you've ever been described as flamboyant, an extrovert and an attention seeker, or thought that Austin Powers is a better dresser than James Bond, then you'll be very excited to discover what arrived in the post earlier today.
It was a shirt from fashion industry newbies Gnat Styling who produce completely unique shirts which are pretty much guaranteed to make you the centre of attention at any formal occasion where a suit or tuxedo is a must.
With its bright colours, bold patterns and textured detailing, Gnat Styling's dress shirt is an updated take on the traditional smart dress shirt. With a suit or tuxedo jacket on, it looks like a normal, boring white shirt, but once the jacket is off, you are transformed into the guy that commands the entire room with your flair, style and "I don't give a crap" attitude.
Below you'll find my review of the wackiest and craziest shirt I've ever had the pleasure of wearing with a bow tie.
Product Description
The product is described by Gnat Styling as:
We consider this to be the superhero of all formal dress shirts, our si-Gnat-ure piece if you will. This Gnat Dress Shirt with a classic collar exudes classic sophistication on the surface yet hides a charismatic & powerful alter-ego beneath. Enjoy the delightfully liberating moment when you remove your jacket and all eyes are irresistibly drawn to the burst of flamboyant colours and dramatic prints which form the sleeves and back. The fabrics can be wonderfully wild or shockingly tacky, its a lottery of combinations that ensures the shirt you own is utterly unique.
Be suave, smart and sophisticated, until the time is right to show your true colours
Classic collar style, regular fit dress shirt
7 sizes available from 15″ collar to 18″ collar
Every shirt is unique. You will never find a matching pair.
Made of the finest cotton rich fabrics, our shirts boast a crisp plain-style collar, white cuffs suitable for cuff links and a classic Marcella fabric front.
It is not every day that you find words such as "charismatic", "flaboyant" and "tacky" used by the creator of a product to describe their offering, but with this shirt, Gnat Styling get their product description spot-on!
The dress shirt with classic collar is like no shirt I've ever seen before. Yes, there are some hideous shirts out there, but this is a purposefully awful looking shirt for the best of occasions. It therefore somehow manages to teeter on the border between cool and crazy, awful and awesome, or great and grotesque.
However you describe the shirt, it is clear that you will be pretty unique wearing it to any event. I remember thinking that the bloke who once wore a red bow tie and matching braces to the Christmas party was a bit wacky – imagine if he'd have turned up wearing this little number!
Gnat Styling make it clear that every shirt is uniquely put together, which is pretty cool in an age of mass production and conformism. This means that your shirt will look different to mine and different to the one on the website.
My shirt was made up of a yellow and white polka dot sleeve, a pink sleeve adorned with VW Camper vans, a psychedelic pattern across the shoulders, a green and white hexagon shaped pattern on the back at the left and a blue and white check with fruit across the right-hand side of the back. Probably not five patterns I'd have chosen if I had a say, but they all came together quite nicely. I definitely agree that I'd be the centre of attention if I wore this in public!
I was actually really impressed with the quality of the shirt. Yes, it may like someone has been sick on your arms and back, but once you get passed that, it is obvious that the shirt is of premium quality. I was expecting a pretty cheaply made shirt with loose threads, poor stitching and poor material, but it is far from that.
All of the stitching looked good and the buttons were securely sewn on to the shirt – one of my pet hates is getting an item of clothing which I then have to reattach a button after minimal use. Although there are multiple pieces of fabric, all of them are nicely woven together to create the shirt with no awkward overlaps visible.
The Marcella fabric, i.e. the raised, ribbed bit normally associated with tuxedo shirts, is not only on the front of the shirt, but also on the collar and cuffs. This gives the shirt a premium appearance whilst making it nice to the touch. Let's be honest, with a shirt as sexy as this, you'll be fighting the woman off all night so may as well give them a nice fabric to get their claws into!
One of the things I really like is that it looks like a normal tux shirt when you have a jacket on. There is no sign of the mayhem that is about to unfold. It is only when you remove your jacket that the colourful explosion of your crazy attire is shared with the world. This means, hypothetically, that you could wear the shirt for plenty of less wacky occasions such as work socials, weddings or even funerals, as long as you don't take your jacket off. If you do, then expect to be escorted away from the premises, particularly at something like a wake.
The only two negatives when it comes to the shirt are based on my preferences. Firstly, it requires a cold water hand wash to clean the shirt to prevent the different colours running in to each other, whereas I'm lazy and prefer to throw everything into the washing machine. The fitting of the shirt is also not to my liking – not being the biggest bloke in the world, means that I prefer my shirts to be slim fit whereas this is standard fit and therefore on the baggier side
Cost and Postage
At £59.99, the shirt is on the expensive side, particularly when you can pick up a formal tux shirt for less than half this price from high street retailers. However, this does come with the Marcella fabric front, collar and cuffs and is definitely superior quality to cheaper dress shirts I've bought before. Whether the wacky shirt is worth the premium price is open to debate, however a penny less than sixty quid is not much money if you want to make a memorable impression and be the centre of attention.
The delivery arrived in a cardboard box from Gnat Styling, in which inside was the nicely folded shirt in a self-seal cellophane bag. It arrived the following day after it had been posted which is vital if you're purchasing something online at the last minute.
Summary
The shirt from Gnat Styling is obviously pretty wacky, very unique and will get you loads of attention. It is a high quality shirt, the Marcella fabric is nice and the patterns / colours are particularly vibrant.
The truth though is that the shirt is unlikely to be worn by the vast majority of men folk unless they are of the extravagant variety. I for one couldn't envisage wearing this for a posh work event, and even if I did, the missus would probably have divorced me by the time I got home!
It is a very fun, unique shirt and that is how it should be viewed. You may get the odd person wearing one with a suit or tuxedo, but I'd imagine that they would mainly be worn at a fancy dress party, on a stag do by someone likely to be imminently institutionalised. I'm keeping the shirt on the off chance that one of these three things happen to me in the near future!
DADventurer Star Rating
3 out of 5

Post included on the following linkys: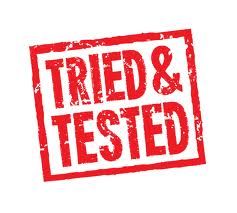 N.B. This review was written by me (Dave) and represents my honest opinion of the product. The shirt was sent to me by Gnat Styling with the purpose of writing a product review in exchange for the product.